Camp Cresset
***Only open to current Cresset K through 5th grade students!***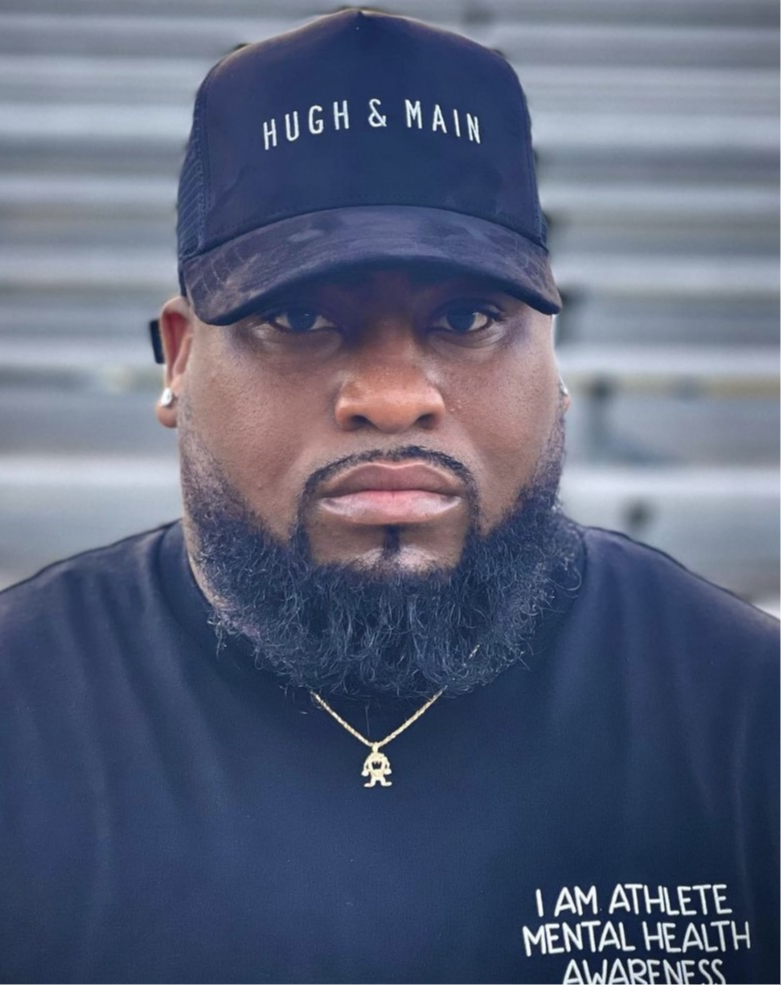 CAMP CRESSET DIRECTOR -
TyJuan Alston
talston@cressetchristian.org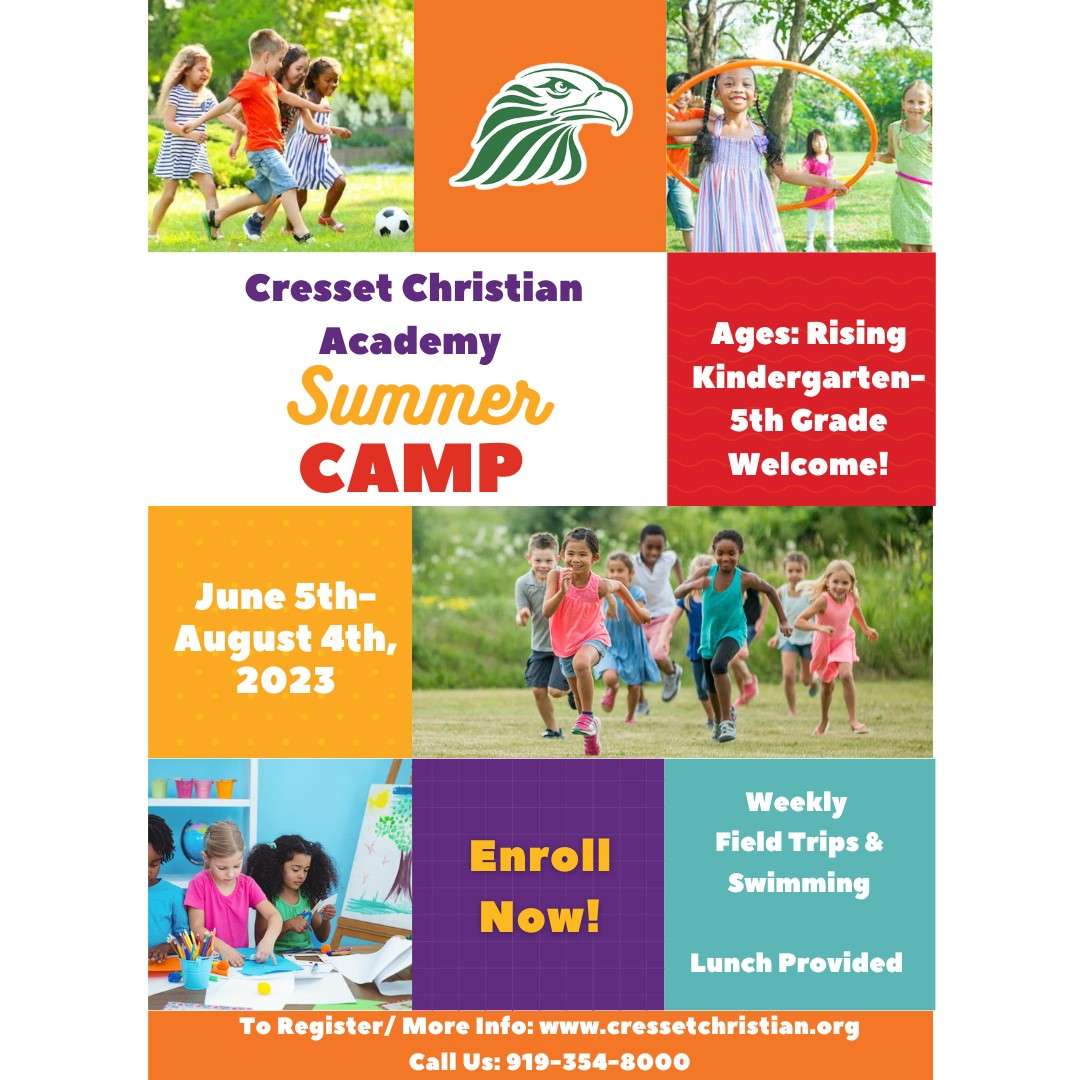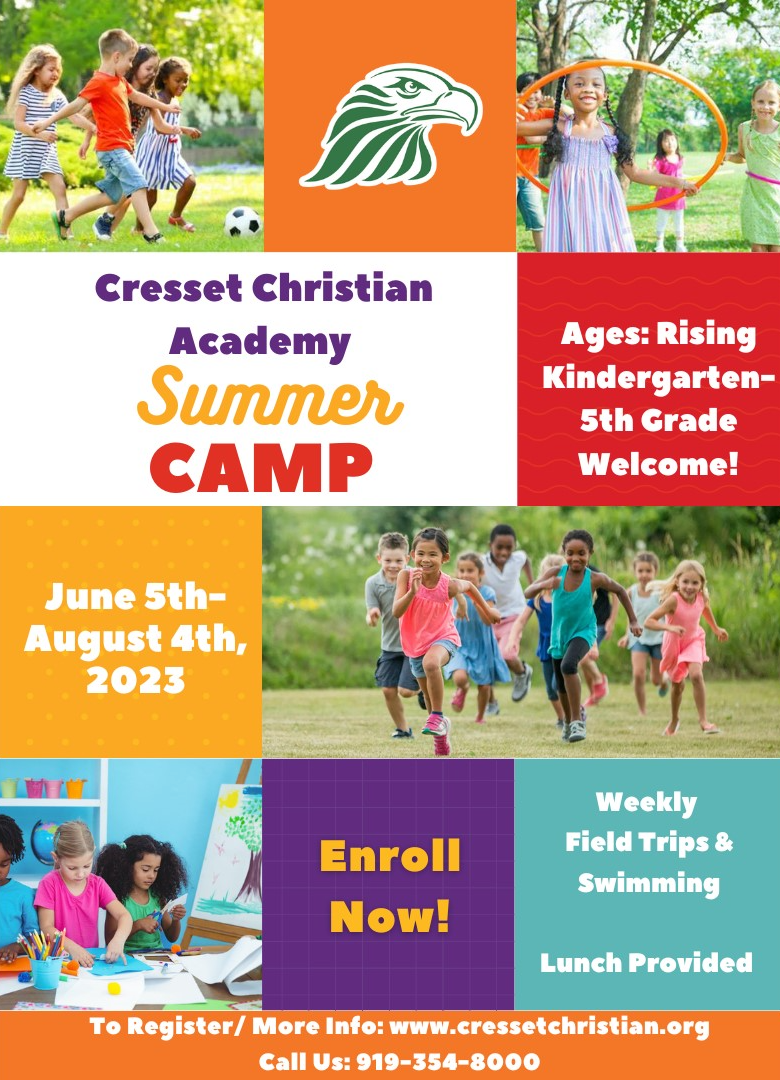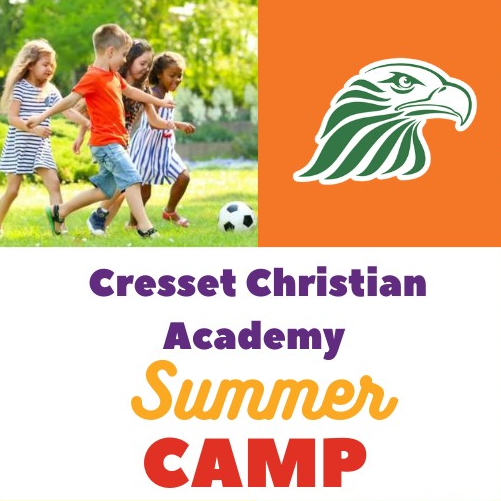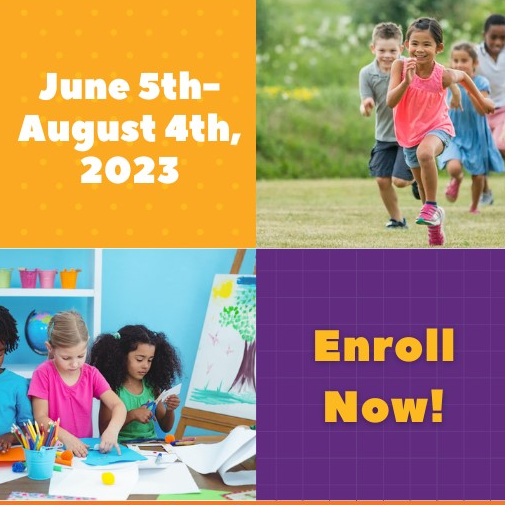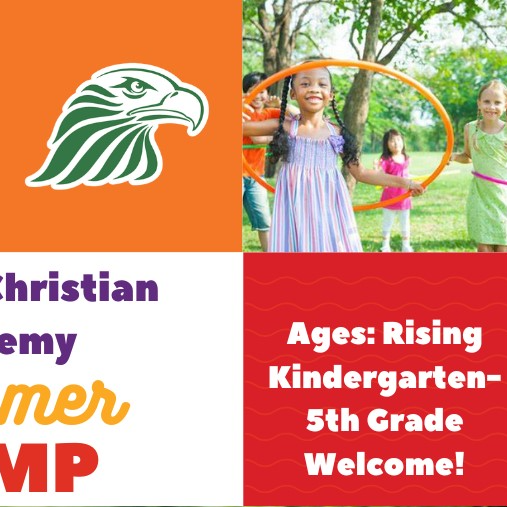 CAMP CRESSET
Join us this summer for a life-changing all-day camp experience! This camp is designed to keep camp close to home but feel a world away as they gain independence and confidence. Camp Cresset offers comprehensive experiences for campers at every age and stage.
Whether it is your child's first camp experience or they're a more experienced camper looking for the next challenge in camp, our goal is to provide a summer that is fun, happy, and productive by delivering a high-level program that will impact your camper's life and love of learning.
RISING 1st through RISING 6th GRADE
Full day camp begins at 8:30am with activities concluding at 4:45pm (Drop-off can start at 7:30am and pick-up no later than 5:30pm ).
Campers will be introduced to a variety of activities, off-campus field trips, excursions, and so much more that are designed to make the day enjoyable and active.
PRICE
$260 per camper/per week
Camp Cresset Dates:
June 5th - 9th
June 12th - 16th
June 19th - 23rd
June 26th - June 30th
Camp is closed the week of July 5th
July 10th - 14th
July 17th - 21st
July 24th - 28th
July 31st - August 4th
LUNCH
Lunch is included for all campers.
Cresset K - 5th grade students may REGISTER FOR SUMMER CAMP HERE!!!