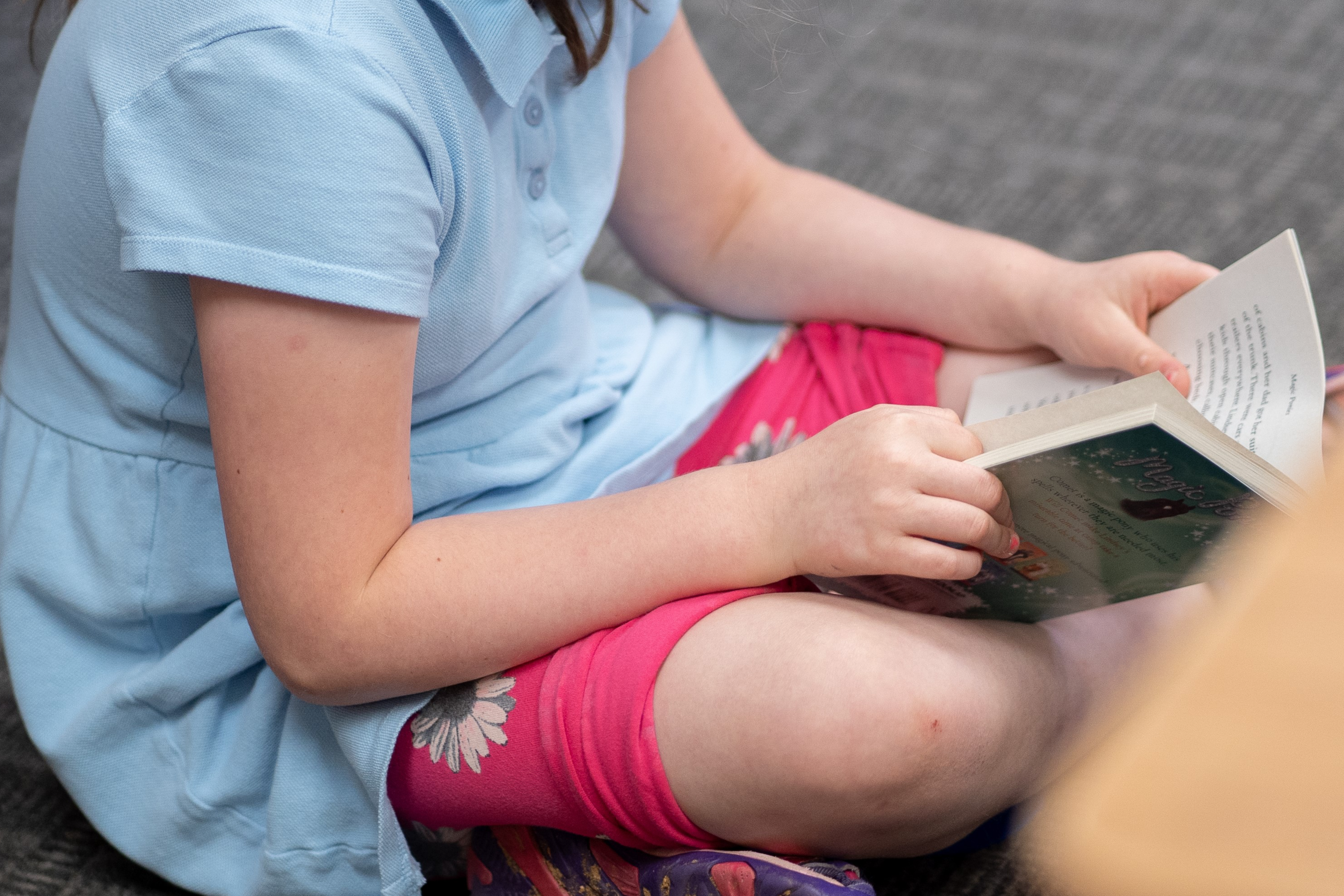 LOWER SCHOOL SPECIALS
Each class has a weekly rotation of specials (courses outside the classroom). These specials include:
Physical Education (PE)

Spanish

Art

Library
ACADEMICS
GRADES KINDERGARTEN THRU FIFTH
Cresset Christian Academy's Lower School Program of Study are designed to form a solid academic foundation. The curriculum emphasizes critical reading skills, mathematics and the fundamentals of written expression. Additional focus is placed on the importance of Bible, science, social studies and the integration of concepts and skillsets that enhance future learning and development. Kindergarten through 5th grade students also participate in physical education, Spanish, library skills, and fine arts (Graphic arts K - 5th).
Students enjoy learning in a traditional classroom setting focused on the basics and enhanced by learning centers and hands-on activities. With our focus on a Christ-centered education, CCA's teachers assume the responsibility of training students spiritually, emotionally, morally, and intellectually. Each day has established routines to teach consistency. Morning devotional time is followed by daily instruction emphasizing the areas of math, phonics/ language, spelling, and handwriting, as well as health, history, and science. Students attend weekly special activities in the areas of Spanish, art, physical education, keyboarding and library. Cresset Christian Academy is focused on discipleship model with a focus of leading students to an understanding and response to the Lordship of Christ, the process of growth in Christ, and development of ideals of service in Christ.