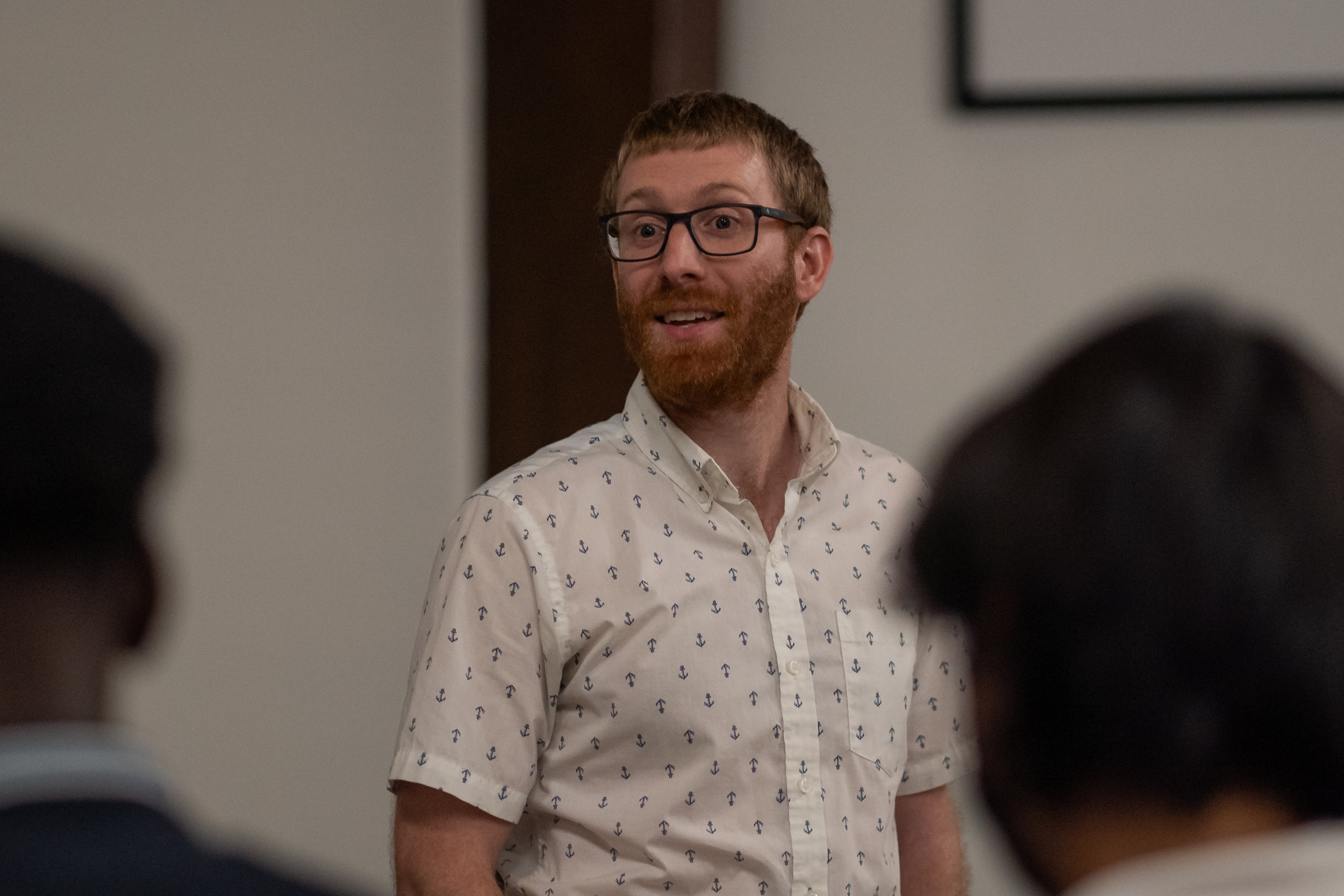 Mr. Tucker Reyner (HS Chapel)
A fundamental principle of Christian education is teaching students to rightly divide the Word of God. The goal of Bible from the Freshman to Senior year is to inform students about the most prevalent influences on modern thought. Courses are designed to give students an opportunity to learn Biblical history and ethics while also comparing different ontological viewpoints. In so doing, students learn to explain and defend their own beliefs and resultant ethics.
GRADES 9 - 11
High School Bible courses focus on a specific area each year. At the conclusion of 11th grade, students have completed an Old Testament Survey, New Testament Survey, and a review of the Synoptic gospels. Courses are intended to illuminate how all of the Bible is one unified story that systematically reveals the depth of God's interactions with mankind while pointing to the eminence of Christ. During their studies, students will use their expanding knowledge and understanding of the Bible to help them develop a Biblical worldview and a system of practices for life and its various contexts.
WORLDVIEW (SENIORS)
Using the text Understanding the Times as a guide, this course is designed to survey six of the most commonly held worldviews of our day. Students will learn to identify each worldview and analyze the implications of each view's claims about Theology (the existence of God, the nature of God, etc.), Biology (the origin of the earth, the nature of humanity, etc.), and several other topics. The worldviews studied are Christianity, Islam, New Spirituality, Secularism, Marxism, and Postmodernism.
WORLDVIEW PAPER
The final project for this class requires each student to share their personal worldview in written form that is submitted as a final thesis, their Worldview paper. This project is completed after an oral presentation to Academy staff and administration.