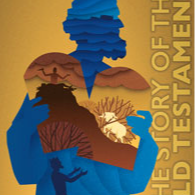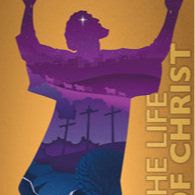 MS BIBLE
Our Middle School Bible course of study has been designed in order to help students receive and comprehend the overall story of the Bible and its significant themes and doctrines, while helping them to form and defend a biblical worldview, evaluate other beliefs, and engage their culture with truth and love.
6th/7th Grade Bible for 23/24 school year –
The Story of the Old Testament
The Story of the Old Testament focuses on giving each student an overview of the big story of Scripture. Throughout the course, students will study and recognize the big story (Creation, Fall, and Redemption) in the Old Testament in individual narratives, and they will develop an understanding of the Old Testament's application to the New Testament. Ultimately, students will learn to conduct their own, independent Bible studies as they gain principles of hermeneutics and an understanding of biblical theology.
6th/7th Grade Bible for 24/25 school year –
Basics for a Biblical Worldview
In sixth grade, students will often interact with other worldviews many times a day. This course cuts through all the noise to present students with the truth of a biblical worldview, helping them distinguish it from the false worldviews of the day. Using the teaching of the Scriptures, it challenges students to examine how they think about the world and then leads them to see the world as it truly is. This course can be life-changing for students who diligently work through the biblical truths presented.
8th Grade Bible –
The Life of Christ
The Bible is the true story of what God is doing to glorify Himself by redeeming His fallen creation. The Gospels present the life of Christ, not as a biographical sketch, but as the fulfillment of God's redemptive plan as promised in the Old Testament. Jesus has all of the characteristics of the Messiah and fulfills the Messiah's mission to advance the kingdom of God.