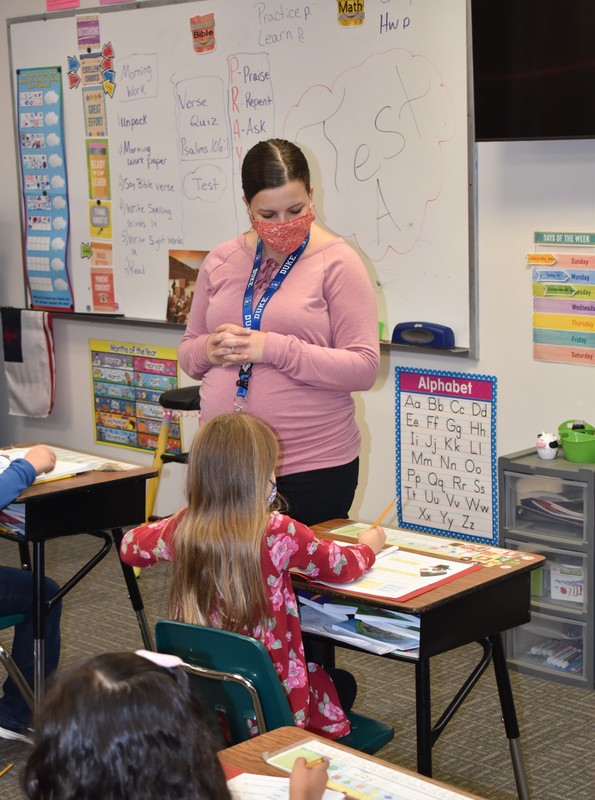 WAYS TO SUPPORT CRESSET CHRISTIAN ACADEMY
We ask all parents, grandparents, alumni, teachers, local businesses, and friends of the Academy to support us. Our goal is to have participation of all our academy families. Whether you can give $10, $100, $1,000 or $10,000, every gift makes a difference!*
To make an online donation, go to our Stronger Together pledge page. You may also make contributions of cash, stock, property, and other assets. Checks should be made out to Cresset Academy Educational Foundation (CAEF).
We also have several other opportunities to support Cresset:
ANNUAL FUND
Your investment in Cresset is an investment in the whole child. Donate now through Stronger Together.
UNITED WAY
Cresset can benefit from your gift to United Way. If you give to United Way at your workplace or otherwise, ask that your donations go to the Cresset Academy Educational Foundation.
BOX TOPS FOR EDUCATION
Turn in your Box Tops to your student's classroom. For every Box Top turned in, Cresset receives 10 cents. You can also shop online through Box Tops Marketplace to earn cash for Cresset. You can buy almost anything through the Marketplace and the stores there will donate up to 15% of your qualifying purchases back to Cresset. For more information, please visit www.boxtops4education.com/earn/marketplace and enjoy shopping while earning money for Cresset.
CAMPBELL'S LABELS FOR EDUCATION
Turn in your trimmed labels from eligible Campbell's participating products and help Cresset earn free educational merchandise. Eligible Campbell's proofs of purchase are worth points. By saving and turning in these labels, Cresset can redeem the points collected for FREE merchandise from the Campbell's Labels for Education catalog. Visit www.labelsforeducation.com and click on "How to Earn" and then "Participating Products" for participating products and point value.
TARGET
Earn money for Cresset when shopping at Target. If you designate Cresset as your school to benefit from Take Charge of Education, Target will donate to Cresset 1% of all Target Visa Credit Card and Target Credit Card purchases made at a Target store or at www.target.com and 1% of all Target Check Card purchases made at a Target Store. It's easy to enroll. Just choose Cresset from Target's list of 106,000 eligible schools. This can be done at the store or online at www.target.com/tcoe.
HARRIS TEETER
Shop Harris Teeter and earn money for Cresset through their Together in Education Program. Click here to link your Harris Teeter VIC and designate Cresset as your school. The Harris Teeter Cresset code is #1227. You must re-link each year. (If you forget the number, just give them Cresset's name.) When you purchase select Harris Teeter brand products using your VIC card, Harris Teeter will give a percentage of those purchase dollars to Cresset.
OFFICE DEPOT
Office Depot will contribute 5% of your qualifying purchases to Cresset through their 5% Back to Schools Program. Just tell the cashier when you're checking out that you want your purchases to be linked with Cresset Christian Academy (school ID #70060932, they will look up the number).